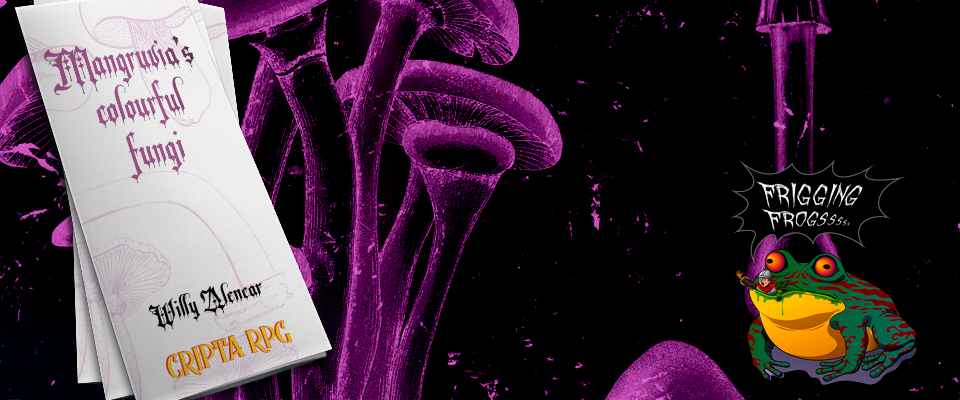 Mangruvia's colorful fungi
Mangruvia.
This swampy corner of the Earth saw magnificent and terrible things under the Homunkulu's reign - may it be forever gone.
Those days are past but wood, water, moss, and mushroom were forever changed around these parts.

"Mangruvia's colorful mushroom" is a pamphlet-tool to help TTRPG player quickly create unique and weird mushrooms for their settings.
There are six different tables within the 1 page pamphlet:
Color
Smell
Two weird Details tables
Texture table
Effect table!!
Roll six sided dice (or even twelve sided dice if you're into that) and create powerful and strange mushrooms on the fly
"Mangruvia's colorful fungi " is an independent production by Frigging Frogs.
Mangruvia's colorful fungi © 2021 by Frigging Frogs is licensed under CC BY-NC 4.0
Download
Click download now to get access to the following files:
Mangruvia's colorful fungi.pdf
11 MB